Around the neighborhood a peak at spring.
March 3rd pots are waiting a bit of sprouts appear. Soon the pots will be filled with this springs flowers.
Blue skies, I did enrich the blue a bit. Like the big Oak up the street I shoot this Birch often.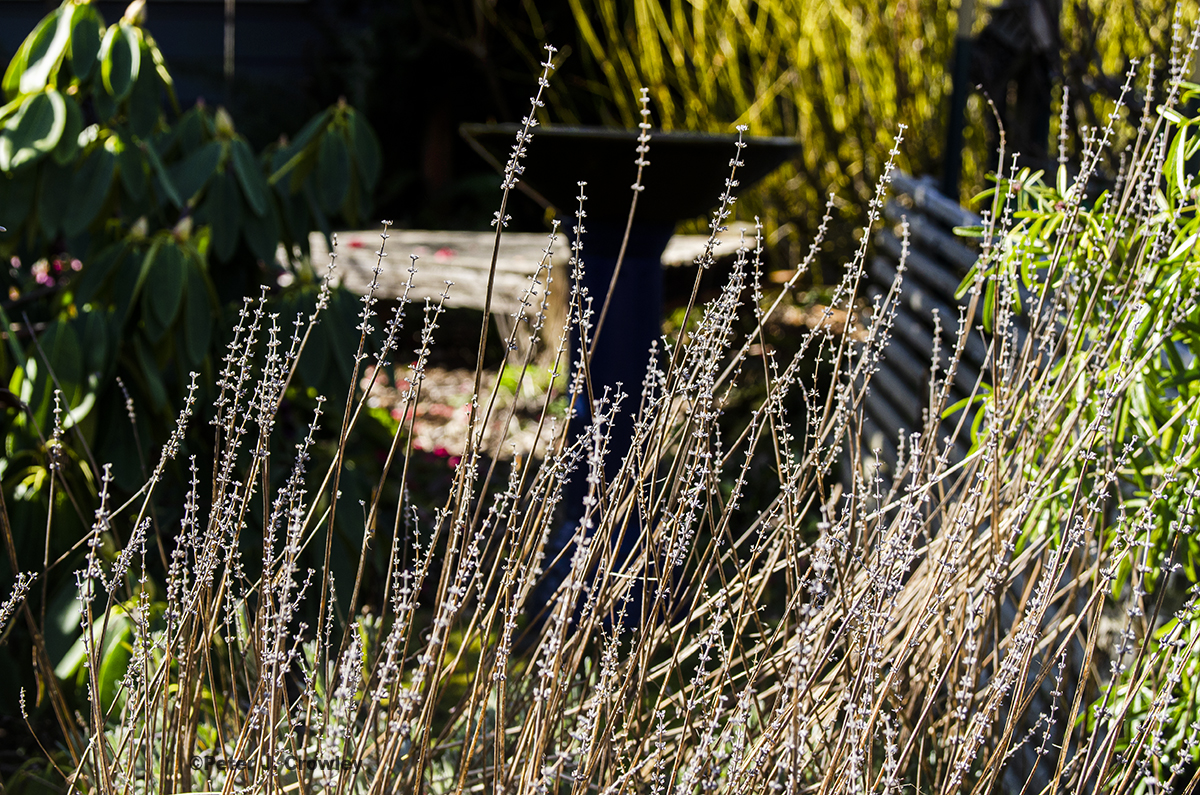 Bits of color appear behind these soon to flower plants reaching for the sun. 
A ray of light caught shooting a tree.
Ornamental Grass dances in a warm breeze. 
There is a genre of photography called street photography. Here is my street photograph.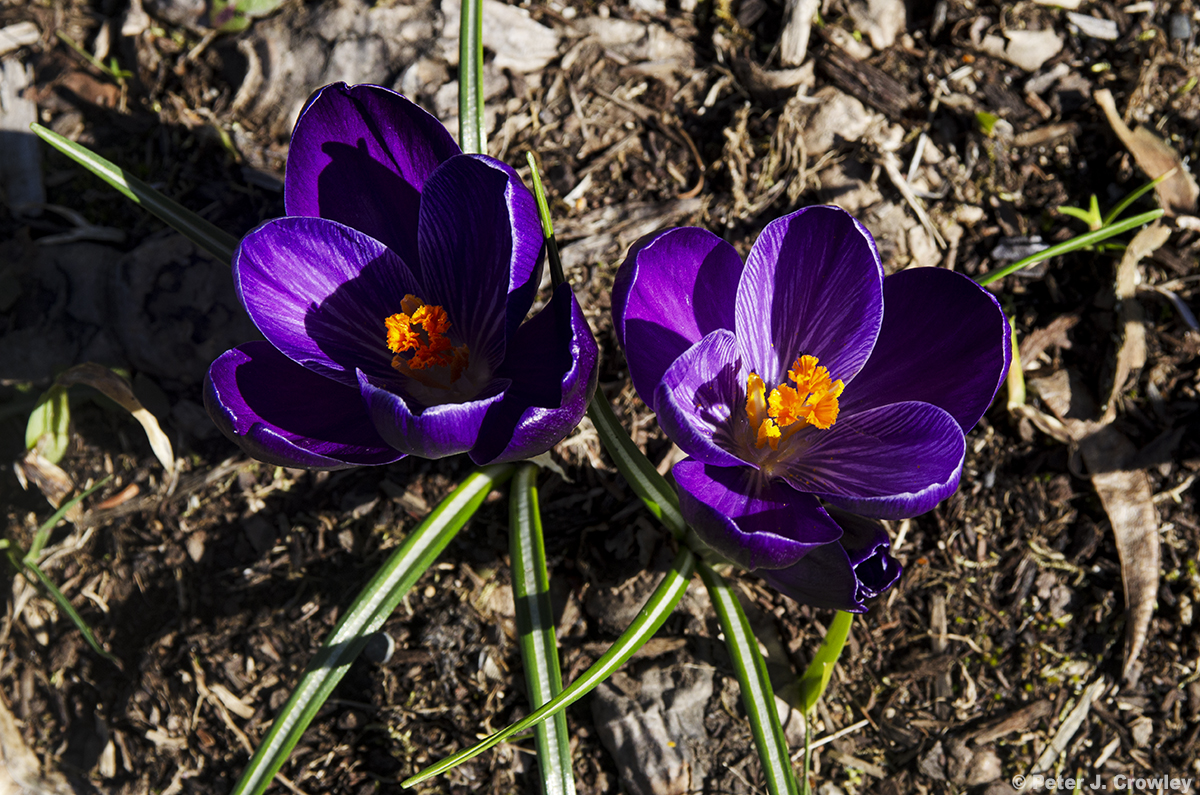 The flag bearer of spring is the crocus. I love these purple wonders.
Peace