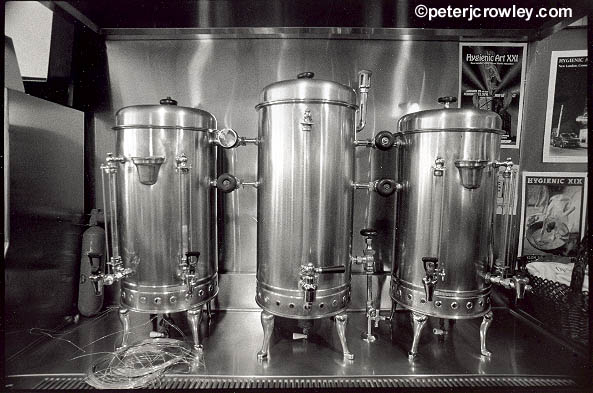 Rain today here in Ct postpones Hollywood at Boojumhaus till next Sat. evening.
peace pjc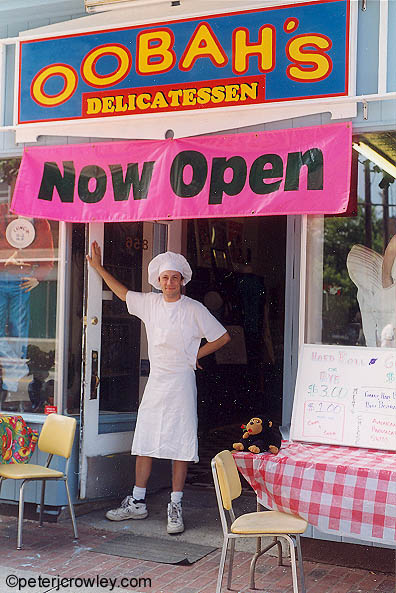 "If I was doing any better I'd be twins!" OOBAHS may not be open for lunch anymore but It will always be open in my heart/mind. Jason, Chris, Jessie, and the Obonium family first landed in Willimantic July 99 this image from 7/8/99 Wraps, chili, quips, laughter, music, art, super sized helpings of generosity, humanity, humor, compassion.
Ambiance by OOBAHS
There are places that are more than brick and mortar, places where the usual subjects gathered dropped their work personas and settled in for coffee, tea, frivolity, A book release party, A Mural by Arnold and one by Stacy, Cartoons by Jesse, wraps and sound by Chris, winks and smiles from Erica and all the other Obonian's who came to Willi to observe and make this little corner of planet Earth very cool. Tomorrow Erica's singing for third thursday and there will be others on Fridays as the doors to this Magic Kingdom continue to open and spread smiles. Bruce John, King Cake, Patty, Rex, Gary……………..See you all tomorrow night.


Third Thursday
enjoy pjc
I feel compelled to write an intro, yet if the words need an intro isn't that like a joke that needs an explanation? Thoughts over coffee 7/2/06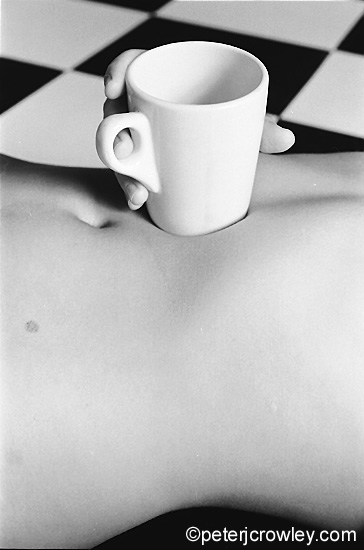 An uneven start. What one wants to do and what one "has" to do. Does doing what you have to do lead to time to do what you want to do? Or just more of what has to be done? Do all the forms, files, paperwork, e-everything, i-podium, MP3, 4, 5, IM, updates, upgrades, lead to peace, nirvana? A clear view of a summers day ending with cool breezes caressing your soul, inspiration to create?
Or is it "Ground Hog Day?" Sleep and wake repeat telling yourself tomorrow you"ll be creative. Tomorrow the bureaucratic, political, hollow tasks, distractions along the yellow brick road to the magic kingdom will be swept away by that gentle breeze and you will arrive.
© Peter J. Crowley
Photographic Art