My Second Book A Retrospect of Five Decades
Harry Callahan's door Providence 1981. A friend lived next door meeting her for lunch one day she pointed out who's door this is while I was composing this image.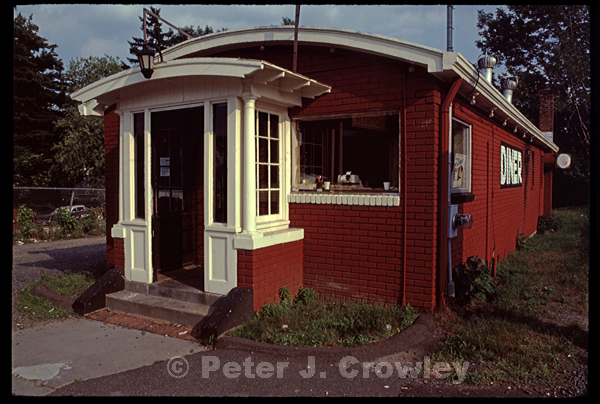 Diner in Massachusetts 1984 it says on the slide. Not sure as I wander deeper into the archives I may be sure. Anyone recognize this diner? The mind thinks Middletown Ct.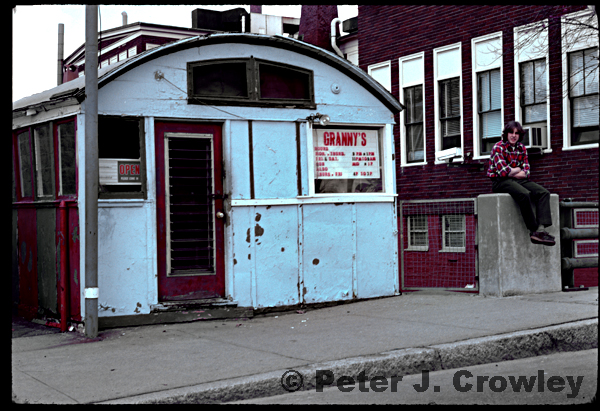 Granny's Attleboro Massachusetts May 1980. I stopped the car got out waved to the guy for consent. It was a raw day for May more like March.
enjoy pjc
Photographic Art    A Weston influenced figure.